Time 2013.10 Generator set: Power: 500 KVA Engine: VMAN D22A Series 2 units (555/606kW)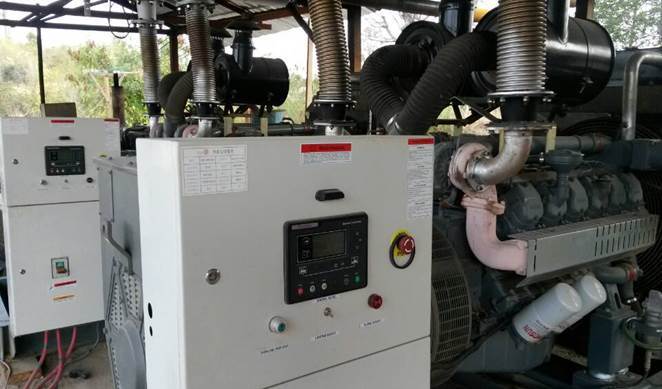 In the 2013, VMAN engine match with our customer had exported 2 units'500 kVA generator sets to Burma, as a prime power supply for gold reef. These 2 units generators arrived at Nov.2013 in Burma, they are switched per 24 hours, after more than 3000hours running, VMAN engine get very good feedback from our user, they said VMAN engine with strong power and high reliability, one unit almost can meet the demand of all gold reef living power. And they also said the best performance of VMAN engine is whose fuel consumption is very low, preliminary they estimates, 15% lower than others same model engine, and noisy also very low, nearly 10 months later, not change any parts except filters. With these good feedbacks, our customer also gets 9 sets orders in that area. It bring us many confidence in Southeast Asian market, now we plan to explore market in Vietnam, Burma, Thailand, Philippines, Malaysia and other countries in Asia.
VMAN engine with modern technology and reliable quality should bring objective economic benefits to our customers.